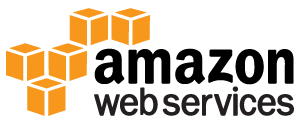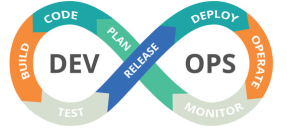 Clozon Customers Feedback and Appreciation
Clozon Customers – Success Stories

Customer :
U.S Based company. Provides Information sharing platform for the local community. Platform is hosted on AWS
Customer Requirement:
24×7 support of their AWS systems. Provision systems and services as and when required
Clozon Engagement Approach:

Study and understand existing systems and services including configurations, tools installed ,etc.
Takeover the support from existing provider and start managing the setup
Address issues found in security configuration and high availability.
Setup 24×7 monitoring , backups and recovery approach.
Carry out system optimization.Identifed resources that can be optimised or released leading to substantial cost savings to the customer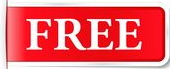 How to REDUCE  your  AWS , Azure , Google costs by 25% in 7 days ?
Download this FREE New Blueprint  detailing the 5 simple things you can do to  drastically reduce your cloud costs.
Customer :
Social networking portal hosted on AWS
Customer Requirement:
Users experiencing performance issues. Analyse system architecture , load , configuration and suggest solutions to address the issues.
Clozon Engagement Approach:
Clozon did a two week study of the complete setup covering system architecture , configuration , utilization levels , response times, usage patterns , peak loads, latencies, etc .
Identified causes for performance bottlenecks. Presented the findings and recommendations.
Key findings included server performance impact was due to non critical processes, issues in DNS configuration and disk data transfer rates.
Recommendations included :Not to go in for additional servers but address the non critical processes loading the server, DNS configurations and disk performance issues.

Customer :
Online ecommerce platform. Businesses can register and get their own e-commerce website setup in minutes
Customer Requirement:
Do a pilot on AWS. Find out the performance levels, scalability options and costs of running the ecommerce platform on AWS when compared to existing provider.
Clozon Engagement Approach:
We studied the existing systems and captured the setup details including server config , sizing, O.S, Databases , Web servers and customizations.
Implemented environment in AWS similar to the existing setup
Worked with customer to uploaded content(images , code , database , scripts,etc) from existing servers to the AWS systems
System testing for performance and scalability using different AWS service options and load criteria along with customer.
Deliver the testing report including the costs for setting up and running the ecommerce platform on AWS
Require support or expert suggestions on AWS , Azure , Google , DevOps ?
Reach us at contact@clozon.com | +91-7829915034 | Use the Form